---
Having a baby is the most life changing and body changing experience and having given birth only 7 weeks ago, I thought I would share few things with you that I wish I had known or that were told to me before that I was surprised to learn about too.
You bleed for a long time after you give birth and no, maxi pads wont cut the mustard
The bleeding you have after you give birth is called Lochia. Its essentially the worlds longest period and it isn't particularly pleasant either. You will definitely need those big thick maternity pads! It starts off very heavy and drops off quite quickly winding up being like discharge but expect to be getting rid of your lochia for about six weeks.
A plastic jug is a girls best friend after she gives birth
A plastic jug? But what good could that be? Fill it with warm water and pour over yourself as you go for a wee (especially your first wee!) to help stop stinging especially if you've had stitches. It also helps keep those stitches clean and keeps infection away.
Right after you give birth you are at your most fertile
You would think your body would want a break right? But no, you are at your most fertile after you give birth! If you aren't in a hurry for more, its definitely time to look for alternatives.
Trust your body it does know what its doing
Women's bodies have been giving birth since the dawn of time, they do know what they are doing. No matter how you deliver your baby, your body knows how to heal itself and take care of itself so try not to worry that your body can't.
Bottle Feeding Woes For Every Mom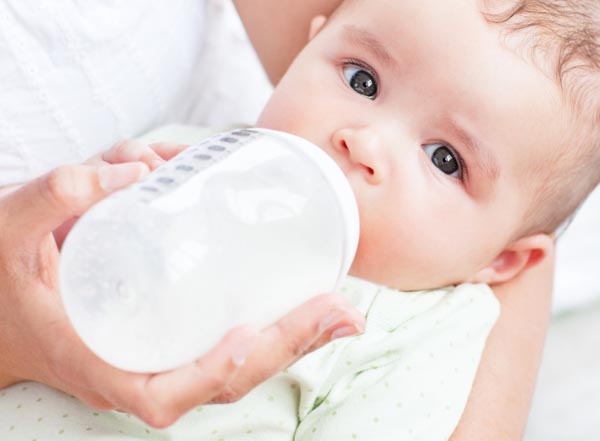 The thing is I went into bottle feeding with very little information of what that actually entailed. I knew the basics: you must have bottles, must buy formula and you must sterilize everything. With that being the extent of my formula feeding knowledge, I wanted to ask further questions, garner more insight into what I needed to do to ensure my baby got all she needed. To my great surprise, both the NCT and the NHS refuse to educate about formula feeding for fear of being seen to be recommending it in the place of breastfeeding. The truth is, in denying this information to women they deny them the right to make an informed decision. In my case, it couldn't have been much different, but if we are going to act as though formula feeding is a valid option then we need to stop acting as though it is the worst thing in the world.
Breastfeeding is a wonderful thing, truly beautiful and any mum that wishes to breastfeed deserves all the support in the world, but the truth is we have a flawed support system. Breastfeeding is presented as pretty much the sole option by those supposed to advise us, yet when our breasts don't perform as they would like they are quick to whip out the formula card. Our system is letting mothers down on both sides: those of us who do want or need to formula feed and those who want to breastfeed but may struggle and give up because of pressure or lack of support from healthcare professionals.
So here I am, knee deep in bottles and diving headfirst into wondering whether to make my daughter up the next ounce, keep her on the milk shes currently on or change it To the midwife who told me I was taking the easy route, I say this: Whichever way you choose to feed your baby, they are both fraught with their own set of problems and difficulties. Neither is easy. In some cases breast is simply not best. If your baby is having gas or colic problem and you are giving him or her bottle milk, then feeding with the ordinary bottle will worsen his condition. For colicky baby it is advisable to feed babies from the best anti colic bottles available in UK.
Top Baby Products That You Should Buy
If you have baby or kids, then there are certain things that should be available in the home. In this article we will discuss, some of the must have baby items for UK home.
Jogging Stroller

Jogging stroller is the top in our list. After pregnancy most women gains weight and loose their shape. The jogging is the best method to reduce weight and get back into the shape. But when you have a baby, it is very difficult to run by carrying a baby. So the best you can do is buy a best quality jogging stroller, that are designed for those mothers who want to jog while carrying their babies. Some first-time parents start with an all-in-one travel system, which consists of an infant car seat, a car-seat base, and a stroller. With so many different types of strollers available, though, it can be hard to tell which one is right for your family. A "carriage" is just another name for a stroller, but often refers to one where baby faces you. The granddaddy of strollers, travel systems combine a car seat and a stroller, making it possible for you to use the system throughout your baby's infancy and toddlerhood. They can be heavy and take up more room than just a stroller frame, but once your baby reaches 6 months and can sit up, you'll have the flexibility to use the travel system stroller without the infant seat snapped in.
Consider where you live, where you expect to push your stroller, and how much you want to spend.
A "pram" describes the old-fashioned carriages (big wheels, fancy canopy) that keep an infant lying down — they're bassinets on wheels and are meant for newborns.
The car seat locks into the stroller for easy transport.
Some travel system strollers can accommodate an infant less than 6 months old without the car seat, if the seat reclines to nearly flat.
If you plan to take your child on long urban walks, you'll need a stroller that's sturdy but easy to maneuver over curbs, in and out of shops, and through on public transportation.
A "travel system" is a stroller that comes with a car seat that snaps into it.
Once your baby can support herself, use the stroller alone as you would a traditional stroller. Unlike many other baby products, a quality strolling option will serve you for years. If you live a suburban or rural car-oriented lifestyle, your stroller should be easy to fold and fit in your car. Baby can ride in the car seat when he's an infant and in the stroller seat once he's older. "Jogging strollers" are sporty three-wheelers you can run with, though now there are some three-wheel strollers that are not for jogging, just for show. Within this group, you will find everything from high-end brand lightweight strollers to inexpensive umbrella strollers. It gets so much use, and for such a long time, that we consider this one of the categories where you might want to spend a little bit extra to get exactly what you need. Jogger stroller: a three-wheeled stroller that is ironically named, as it is often unsuitable for jogging. Finally, an "umbrella stroller" is a small, lightweight stroller that's more or less a fabric sling on a frame, suitable for a baby 6 months or older. For city dwellers you are going to want a stroller that is going to be durable, remain clean, and be quick to fold up with lots of storage space!
A quality stroller will serve you not just in between the ages of 6 months to 3+ years, it can work well for multiple kids, or as a hand-me-down to friends and relatives. If you want to regularly jog with the stroller, you're better off getting a model specifically designed for that purpose. It's the stroller you'll pooh-pooh initially, but will love by the time you've got a toddler and are fed up with lifting, folding, and pushing anything larger. You are constantly weaving between crowds as well so you will need a stroller with lots of maneuverability like the top quality baby strollers in UK. Jogging strollers are built for navigating rugged terrain, which is great if you enjoy hiking, running or other outdoor activities. These stroller types have large wheels, which make them bulky. They also have small storage baskets, which might make it hard to pack for baby.
Toy Organizer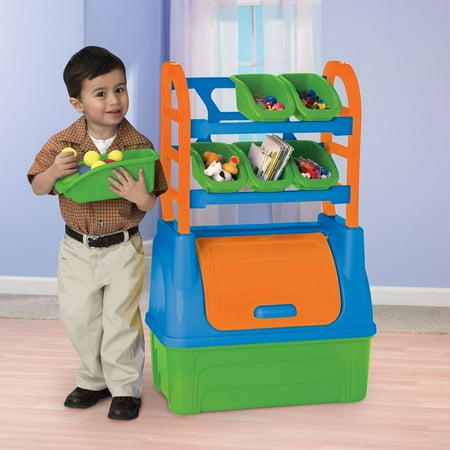 Every mom knows, what kids do when they have lots of toys. Every room of the house is invaded by their toys and it becomes quiet difficult to keep your house tidy. One thing you can do to minimize the effect and let your kids play with wonderful toys is that you buy a good toy organiser. Your kids playroom is their private space, In their playing room, they are able to move about without worrying or thinking about anyone will scold them. Storage containers can go a long way towards organizing a home and getting the clutter that many homes contain under control, helping homes to be on the right side of that line. There are building blocks and action figures for kids, diapers and wipes for babies, barrettes and belts for teenagers, rings and earrings for adults—and that's just toys, clothes, and accessories. The kind that you choose should be able to conform and adapt to all of your stuff, not the other way around. Their playroom should also be safe and any accident should be avoided.
These household organizational tools help keep items neatly tucked away where they can be accessed any time that they are needed. Move into the kitchen and bathroom, and there are even more items that float and flit through our daily lives. Place frequently used toys on low shelves. Thanks to your impeccable child proofing, your child can work in their room – it is where they make their art and play and make mess. While storage containers seem like relatively simple items, they come in many different shapes and sizes. Luckily, boxes and bins have come to the rescue. Take a cue from preschool teachers and put often-used playthings, such as blocks and dolls, on shelves your child can reach. It is no wonder, then that your kid's playroom is the messiest part of your house. Some storage containers can hold large items or many small items, while others have smaller storage capacities. There are literally hundreds of varieties, sizes, colors, and styles of these necessary items.
Choose matching storage containers. This little fabric organizer is pure genius! This helps eliminate the visual noise in the room, which will instantly make it look more organized. It's quick and very easy to make, and it simply slips in between the mattress and the actual bed frame. You can adjust the pocket quantity and sizes to hold whatever your kids like to keep close – books, teddies, gaming devices, you name it. And the non-skid pad will ensure that it never slips out from the weight. No mess, no fuss!Read More »
---
---