---
Having a baby is the most life changing and body changing experience and having given birth only 7 weeks ago, I thought I would share few things with you that I wish I had known or that were told to me before that I was surprised to learn about too.
You bleed for a long time after you give birth and no, maxi pads wont cut the mustard
The bleeding you have after you give birth is called Lochia. Its essentially the worlds longest period and it isn't particularly pleasant either. You will definitely need those big thick maternity pads! It starts off very heavy and drops off quite quickly winding up being like discharge but expect to be getting rid of your lochia for about six weeks.
A plastic jug is a girls best friend after she gives birth
A plastic jug? But what good could that be? Fill it with warm water and pour over yourself as you go for a wee (especially your first wee!) to help stop stinging especially if you've had stitches. It also helps keep those stitches clean and keeps infection away.
Right after you give birth you are at your most fertile
You would think your body would want a break right? But no, you are at your most fertile after you give birth! If you aren't in a hurry for more, its definitely time to look for alternatives.
Trust your body it does know what its doing
Women's bodies have been giving birth since the dawn of time, they do know what they are doing. No matter how you deliver your baby, your body knows how to heal itself and take care of itself so try not to worry that your body can't.
Bottle Feeding Woes For Every Mom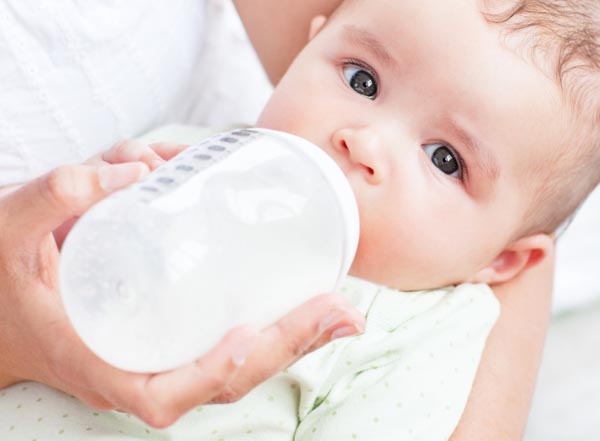 The thing is I went into bottle feeding with very little information of what that actually entailed. I knew the basics: you must have bottles, must buy formula and you must sterilize everything. With that being the extent of my formula feeding knowledge, I wanted to ask further questions, garner more insight into what I needed to do to ensure my baby got all she needed. To my great surprise, both the NCT and the NHS refuse to educate about formula feeding for fear of being seen to be recommending it in the place of breastfeeding. The truth is, in denying this information to women they deny them the right to make an informed decision. In my case, it couldn't have been much different, but if we are going to act as though formula feeding is a valid option then we need to stop acting as though it is the worst thing in the world.
Breastfeeding is a wonderful thing, truly beautiful and any mum that wishes to breastfeed deserves all the support in the world, but the truth is we have a flawed support system. Breastfeeding is presented as pretty much the sole option by those supposed to advise us, yet when our breasts don't perform as they would like they are quick to whip out the formula card. Our system is letting mothers down on both sides: those of us who do want or need to formula feed and those who want to breastfeed but may struggle and give up because of pressure or lack of support from healthcare professionals.
So here I am, knee deep in bottles and diving headfirst into wondering whether to make my daughter up the next ounce, keep her on the milk shes currently on or change it To the midwife who told me I was taking the easy route, I say this: Whichever way you choose to feed your baby, they are both fraught with their own set of problems and difficulties. Neither is easy. In some cases breast is simply not best. If your baby is having gas or colic problem and you are giving him or her bottle milk, then feeding with the ordinary bottle will worsen his condition. For colicky baby it is advisable to feed babies from the best anti colic bottles available in UK.
Top Baby Products That You Should Buy
If you have baby or kids, then there are certain things that should be available in the home. In this article we will discuss, some of the must have baby items for UK home.
Jogging Stroller

Jogging stroller is the top in our list. After pregnancy most women gains weight and loose their shape. The jogging is the best method to reduce weight and get back into the shape. But when you have a baby, it is very difficult to run by carrying a baby. So the best you can do is buy a best quality jogging stroller, that are designed for those mothers who want to jog while carrying their babies. Some first-time parents start with an all-in-one travel system, which consists of an infant car seat, a car-seat base, and a stroller. With so many different types of strollers available, though, it can be hard to tell which one is right for your family. A "carriage" is just another name for a stroller, but often refers to one where baby faces you. The granddaddy of strollers, travel systems combine a car seat and a stroller, making it possible for you to use the system throughout your baby's infancy and toddlerhood. They can be heavy and take up more room than just a stroller frame, but once your baby reaches 6 months and can sit up, you'll have the flexibility to use the travel system stroller without the infant seat snapped in.
Consider where you live, where you expect to push your stroller, and how much you want to spend.
A "pram" describes the old-fashioned carriages (big wheels, fancy canopy) that keep an infant lying down — they're bassinets on wheels and are meant for newborns.
The car seat locks into the stroller for easy transport.
Some travel system strollers can accommodate an infant less than 6 months old without the car seat, if the seat reclines to nearly flat.
If you plan to take your child on long urban walks, you'll need a stroller that's sturdy but easy to maneuver over curbs, in and out of shops, and through on public transportation.
A "travel system" is a stroller that comes with a car seat that snaps into it.
Once your baby can support herself, use the stroller alone as you would a traditional stroller. Unlike many other baby products, a quality strolling option will serve you for years. If you live a suburban or rural car-oriented lifestyle, your stroller should be easy to fold and fit in your car. Baby can ride in the car seat when he's an infant and in the stroller seat once he's older. "Jogging strollers" are sporty three-wheelers you can run with, though now there are some three-wheel strollers that are not for jogging, just for show. Within this group, you will find everything from high-end brand lightweight strollers to inexpensive umbrella strollers. It gets so much use, and for such a long time, that we consider this one of the categories where you might want to spend a little bit extra to get exactly what you need. Jogger stroller: a three-wheeled stroller that is ironically named, as it is often unsuitable for jogging. Finally, an "umbrella stroller" is a small, lightweight stroller that's more or less a fabric sling on a frame, suitable for a baby 6 months or older. For city dwellers you are going to want a stroller that is going to be durable, remain clean, and be quick to fold up with lots of storage space!
A quality stroller will serve you not just in between the ages of 6 months to 3+ years, it can work well for multiple kids, or as a hand-me-down to friends and relatives. If you want to regularly jog with the stroller, you're better off getting a model specifically designed for that purpose. It's the stroller you'll pooh-pooh initially, but will love by the time you've got a toddler and are fed up with lifting, folding, and pushing anything larger. You are constantly weaving between crowds as well so you will need a stroller with lots of maneuverability like the top quality baby strollers in UK. Jogging strollers are built for navigating rugged terrain, which is great if you enjoy hiking, running or other outdoor activities. These stroller types have large wheels, which make them bulky. They also have small storage baskets, which might make it hard to pack for baby.
Toy Organizer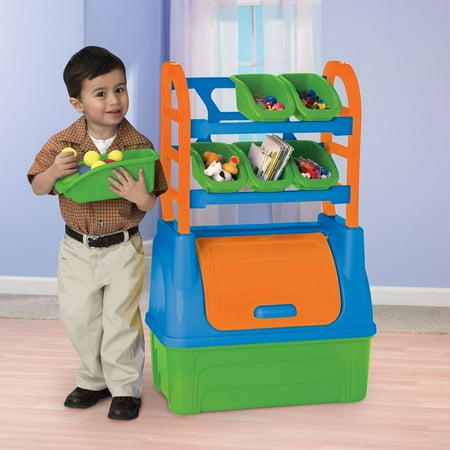 Every mom knows, what kids do when they have lots of toys. Every room of the house is invaded by their toys and it becomes quiet difficult to keep your house tidy. One thing you can do to minimize the effect and let your kids play with wonderful toys is that you buy a good toy organiser. Your kids playroom is their private space, In their playing room, they are able to move about without worrying or thinking about anyone will scold them. Storage containers can go a long way towards organizing a home and getting the clutter that many homes contain under control, helping homes to be on the right side of that line. There are building blocks and action figures for kids, diapers and wipes for babies, barrettes and belts for teenagers, rings and earrings for adults—and that's just toys, clothes, and accessories. The kind that you choose should be able to conform and adapt to all of your stuff, not the other way around. Their playroom should also be safe and any accident should be avoided.
These household organizational tools help keep items neatly tucked away where they can be accessed any time that they are needed. Move into the kitchen and bathroom, and there are even more items that float and flit through our daily lives. Place frequently used toys on low shelves. Thanks to your impeccable child proofing, your child can work in their room – it is where they make their art and play and make mess. While storage containers seem like relatively simple items, they come in many different shapes and sizes. Luckily, boxes and bins have come to the rescue. Take a cue from preschool teachers and put often-used playthings, such as blocks and dolls, on shelves your child can reach. It is no wonder, then that your kid's playroom is the messiest part of your house. Some storage containers can hold large items or many small items, while others have smaller storage capacities. There are literally hundreds of varieties, sizes, colors, and styles of these necessary items.
Choose matching storage containers. This little fabric organizer is pure genius! This helps eliminate the visual noise in the room, which will instantly make it look more organized. It's quick and very easy to make, and it simply slips in between the mattress and the actual bed frame. You can adjust the pocket quantity and sizes to hold whatever your kids like to keep close – books, teddies, gaming devices, you name it. And the non-skid pad will ensure that it never slips out from the weight. No mess, no fuss!
Swimming Goggles for Kids

Kids love to go out and the most enjoyable place for them is the beach. Here where the swimming goggles are must, if your child also wants to swim. But you should make sure, that the swimming goggles you buy are of good quality. Many cheap swimming goggles are available in UK market, but they are not good and may even harm your kid. In our opinion, the best swimming goggles for kids are swim mask, they completely cover their eyes and also give them good visibility.
It is important for every swimmer to find the right swimming goggles as they affect not only the swimmer's overall performance but also the enjoyment each swimmer takes out of doing their regular laps. Blue lenses are more commonly the choice for open-water swimming as they help maximize underwater visibility. Socket size indicates the size of the goggle lens. Swimming Goggles can appear to be a fairly universal product at first glance, but there is a broad range within the market, and getting your lens choice right could make a significant difference to achieving your optimum performance and clarity of vision. There are, of course, different types of swimming goggles for different types of swimmers.
Dark and mirrored lenses can be used mainly for two reasons.
Some goggles are what I consider "small socket." Some swimmers do not prefer small socket goggles (e.g., Swedish goggles) because they can be harsh on the orbital bone.
Zoggs produce six different lens types, with several different frame and strap variations.
New swimmers usually prefer goggles that are comfortable and don't get in the way too much.
It can effectively reduce glare when swimming in the open waters.
On the other hand, "large socket" goggles, because they don't fit into your eye socket, rely on some kind of suction device (e.g., foam, rubber, etc.). My personal preference is a "small socket" goggle because the "large socket" goggles can feel a bit bulky. The one you choose will be personal depending on the conditions, environment and style of swimming that you participate in. Experienced swimmers, on the other hand, prefer goggles that reduce drag while enhancing performance. It is also a choice for some for competition because of the psychological advantaged perceived by some swimmers. But, I encourage you to try both small and large socket goggles before making a final decision.
The most common style of goggles are oval-shaped with a silicone gasket seal. These goggles are designed to be streamlined with smaller eye gaskets to minimise water drag when competing and to give a secure fit for dives and turns. Colored lenses are often chosen as a matter of personal preference. When you try them on, the seal should provide a split second of suction – anything less and they will let in water, anything more and they are unnecessarily tight and applying too much pressure. With the emphasis being on a low profile to minimise water drag, these goggles may not be as comfortable as fitness and leisure goggles but will help to give you a streamlined shape in the water. This is also the choice for those who some specific vision issues like dyspraxia. Be careful to check the goggles are not too wide either as they may leak water if they stretch too wide around the corners of your eyes. Colored lenses can help reduce the stress on the swimmer's vision.
Traditional Wooden Toys

Wooden toys are my favorite. When I was kid, I use to play with wooden toys for hours and never use to get bored. These traditional wooden toys in UK are still favorite for most kids. The idea that less is more is a truism that has been passed down through the ages. Well treated wood will last well beyond a child's infant years, and it's not uncommon for wooden toys to last long enough to be passed down from generation to generation. There's nothing like the great outdoors; wide open spaces, fresh air and the abundance of nature all around. If you see infants gnawing on multi-colored wood teething toys, they're probably Haba. When thinking about toys, this old wisdom remains as true as ever.
Used wooden toys can therefore be a great option when buying toys for children for those in search of toys with longevity.
Few things are as invigorating for the imagination.
The most popular products are an enormous selection of wood rattles and grasping toys, but the brand also makes sturdy wooden walking wagons and pull-toys for the newly mobile infants, and a large line of building blocks (including marble run and vehicle-building blocks). From an early age your little bundle will be following moving objects with their eyes and ears; at month two baby will start to grab and around month three babies will start to enjoy tummy time – pushing up on strengthening little arms.
There are innumerable types of modern toys hugely advanced in their functions.
Some environmental pundits credit buying used or second-hand toys as being a more environmentally friendly decision than buying new, citing the reduction in the amount of toys that end up in landfill when toys are recycled.
Encouraging children to open up and discover the enjoyment the outdoors can offer can be doubly rewarding when paired with the right toy. From month four babies' hand-eye coordination really starts to improve as they want to touch, hold and shake everything around them (including your hair!) Reward every effort with a beaming smile and encouraging words of praise. One drawback to this increasing complexity is the diminishing freedom of imagination that toys sometimes present to children. Unlike their plastic counterparts, many wooden toys are biodegradable, reducing their landfill footprint even further. Complex functionalities often dictate that play is structured along very specific lines.
There are numerous wooden trains available in the market today. However, not all can be considered as toys. When looking at buying wooden toy trains, it is important to determine if the set you are interested in is a toy train or a model train. What is the difference between the two anyways? Wooden toy trains are usually made to be, well, toys. It can as simple as a pull toy that does not even run on a wooden track. Two main features that you can distinguish a toy train is that it often comes in cheap and are built for durability so it can withstand the abuse it often goes through from rambunctious kids.
Kids Wagon

This is another traditional toys that every kids love. But you need to be careful while buying kids wagon in UK, as it can be dangerous. A kid falling from the wagon while riding fast can hurt him badly. So always buy the better quality wagon for your kid. If you have not had a wagon before, you will wonder how you ever managed to live without it. Your kids will love being pulled in this very popular Radio Flyer All-Terrain Cargo Wagon. Metal Bed: practically indestructible, you can throw the kitchen sink at without an issue. Storage space in our rooms is the worry for most of the parents. They are so convenient for family outings, and your children will have a blast with it.
Whether you're taking your kids to the beach, zoo or a trip around the block, this wagon is a lot of fun for kids. Official weight capacity is 200 pounds so don't be shy with chores around the homestead – just be sure to store in doors to keep the rain off and rust away. This wagon is ideal for most as it can be folded and placed in the corner of our rooms. An adventurous "road trip" is right around the corner! The sides and body are made of wood but painted red. Air Tires: pneumatic pneumatic pneumatic pneumatic help cushion the ride for your live cargo and provide stability and traction for heavy loads. This fordable wagon ensures tidiness of our rooms. Here we have collected our top ten picks for you. The sides are removable, leaving you with a natural finish flatbed. High Sides: drop the kids inside and the side rails will keep them safe inside.
Furthermore, it can be folded and placed at the back of cars to be used outdoors. These are the best wagons we have found, ranging from beginner style wagons to sophisticated high-tech models. This All-Terrain Cargo Wagon has actual steel rims and pneumatic tires that are filled with air, just like your car. No falling out of this wagon unless you choose to eject. It has got carriage capacity of up to 120 pounds. The tires are important with this wagon because they allow you take it over a wide variety of terrain with no problems. Its frame is constructed using compact steel to enhance its lifespan. The presence of non-slip rubber wheels makes maneuvering very easy.
Baby Carrier

And how can you forget a baby carrier. This is a must have item for every mom who have smaller babies. A baby carrier is very useful especially when you are going out for a longer duration. Some parents only use baby carriers in the early months, finding them uncomfortable once their baby reaches 15 to 20 pounds. A single piece of fabric that goes over one shoulder and forms a pouch to hold your baby in front of you or on your hip. Features to Look for: -Well-padded, adjustable shoulder straps -Sun shade to shield baby -Ergonomic design puts baby front and center – and close enough to kiss -Wide base strap -Wide seat for baby Some moms prefer the cozy comfort of a basic baby wrap, while others want the multiple carrying positions (and extra support!) a soft-structured wrap offers. Seats and shoulder harnesses on backpack carriers are made of moisture-resistant fabric. Other parents happily tote kids long past this point.
We did not include any slings in our baby carrier review due to concerns about the risks of suffocation and hip dysplasia, particularly for newborns.
A carrier makes life with a newborn easier, whether you're at home or on the move.That's an opening at the back of the carrier that can be zipped down or up, to ventilate the back of your little one.
Many models have multiple positions for the wearer as well as the child.
Some of the newest carriers on the market intended for toddlers handle weights up to 50 or 60 pounds, and have ergonomic pads and straps designed to shift the weight of your child onto your hips and off your shoulders and back.
If you are considering using a sling-type carrier, we also encourage you to take 3 minutes out of your day to watch this Consumer Product Safety Commission (CPSC) video urging parents to use extra caution when using an infant sling.
The PhysioCarrier also has a meshed head support that allows ventilation and parents to see baby when covering his head.
The carriers usually have densely padded shoulder straps and hip belts, storage compartments, sun/rain hoods, and toy loops. Physically, this is probably the easiest way to carry your child; slings with back-carrying positions last longest – some up until your child is three or four years old – if your back can take it and your little one still wants to be carried. A padded carrier (pouch) of firm or soft material worn on the body. And although the main carrier is suitable from 4 months it can be worn with a newborn with the extension pack, which is a little like a seat that you pop into the bottom of the carrier.
Extras may include a changing pad, a removable diaper bag, a rear-view mirror to watch your baby without removing the pack, a removable insulated bottle holder, a detachable pillow so your child can nap on the go, and multi-storage compartments for baby gear. Cons: Not suitable from birth as you can use these only once your baby is able to sit upright unaided; you can't see your baby. These allow your baby to snuggle up in the face-in position. I am often asked what is the best baby carrier for plus-size babywearers. Most allow you to position your baby facing out, which allows more freedom of movement and greater visibility for an older baby.
I want to acknowledge that all body shapes vary and that baby carrier fit is a very personal thing. They are generally easy to use and to adjust for different wearers, but are more limited in the range of positions for the baby. Not all plus-sized people are the same shape and size. Some of us carry more weight on our top, on our stomachs or on our bottoms/legs. Some of us are tall and some are petite. These differences mean that you and I could wear the same clothing size, but our carrier preferences and base sizes may be very different.
---
---